Digital Paintings
Welcome to our Digital Painting service page! As a leading provider of Digital Painting in Delhi NCR, we offer a wide range of digital painting services that are designed to add a modern and contemporary touch to any space.
Our team of skilled and experienced digital painters in Delhi NCR has a passion for creating stunning and unique digital paintings that are not only visually stunning but also long-lasting. We use a variety of techniques and software, including Photoshop, Procreate, and Corel Painter, to create digital paintings that are tailored to our clients' preferences.
Benefits of Choosing Our Digital Painting Services in Delhi NCR:
Custom-designed to meet your preferences
High-quality materials and techniques
Quick turnaround time
Long-lasting and durable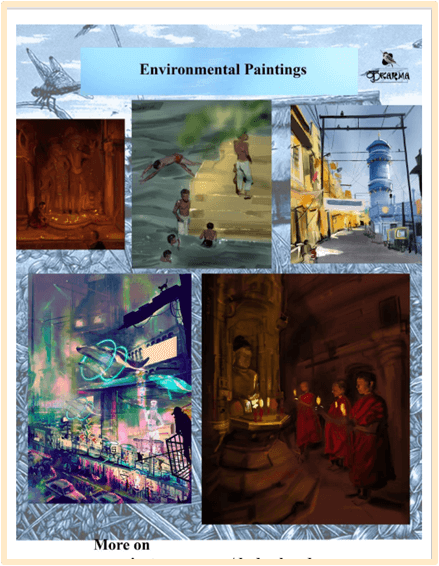 Our digital painting services in Delhi NCR are perfect for adding a modern and contemporary touch to your home, office, or commercial space. Here are some of the types of digital paintings we offer:
Abstract digital paintings
Landscape digital paintings
Portrait digital paintings
Still life digital paintings
At our Digital Painting studio in Delhi NCR, we are committed to providing exceptional service and quality craftsmanship. Our team works closely with clients to understand their vision and create bespoke digital paintings that exceed their expectations.
Why Choose Our Digital Painting Services in Delhi NCR?
Skilled and experienced digital painters
Competitive pricing
Personalized service
100% customer satisfaction
If you're looking for Digital Painting services in Delhi NCR, look no further! Contact us today to discuss your project and let us create a stunning digital painting that will add a modern and contemporary touch to your space.